Terragen wins award at International Dairy Federation summit
Terragen was awarded first place for the the IDF 2023 Environment and Sustainability Award at the World Dairy Summit in Chicago, USA.
Our work entitled "
A direct-fed microbial alters dairy cows' rumen structure and reduces methane intensity
" described
findings from our foundational 13 Cow Study (2019). The Award is a step towards the study becoming peer-reviewed and published.
Key findings of the study include:
• Improved milk productivity of +3.3% average daily milk production.
• Reduction in methane production of 11% in the treated group.
• Reduction in the relative abundance of methanogens in the treated group.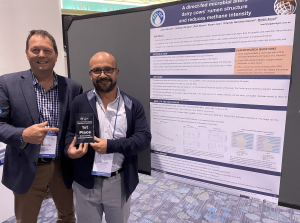 Our products
A range of next-generation products – and a good dose of rural know-how – is helping farmers increase milk production, enhance soil quality, improve return on investment and naturally develop long-term sustainability.
Here's what farmers are saying about Terragen products:
We feed MYLO® to our calves and it does really well in our system – especially when we mix it in with grain out in the paddock. Our calves are better condition-wise. We double dose them throughout winter to help with the wet and windy weather; and they have better weaning weights.
We've done tissue and soil tests and there seems to be so much more nutrition in the grass. We are getting so much more out of it [Great Land Plus].
Before last season when we started with Terragen's MYLO® our cell count was about 240,000 and last season we have reached 154,000. That's about a 86,000 drop and we cannot pin that 100 per cent down to Terragen, but we have not done much else different, so we are certainly saying that has helped.
It's hard to argue with the results. If you can get someone to try MYLO® and see what it does for themselves, and achieve one aspect of what it can do – be it the cell count, fertility increase, the utilization of what they're eating better – MYLO® will cover its own cost year on year. If you're getting multiples of those increases across all three, then putting it in your system is a no-brainer.
With my cows on MYLO®️, my cell count has decreased. Usually at this time of the year it sits around 250,000; currently it's at 150,000. I'm getting better feed conversion out of them; they're eating less grass and producing more milk.
I've been through some ups and downs with different products but this one really works well. It has the right amount and type of bacteria to do the job.
We've been using MYLO® in our cows for the last three months, after having a bit of trouble with our somatic cell count. So far, we've noticed a drop in the cell count and the cows have definitely calmed down on the platform. At this stage it's going well and I'm interested to see how MYLO® goes in the herd over a longer period of time.
One year we had a 40 per cent increase in yields. The vineyard was just thriving. We put Great Land Plus® on at bud burst, flowering and post-harvest at a rate of 4 litres per hectare (per application). There has always been a vast difference between where we put it on and where we don't. Generally, the vines are more vibrant, produce more colour and have better fruit set. The healthier vines that have resulted from the use of Great Land Plus® have also seen a better response to environmental pressures.
Since I've been using Great Land Plus®, my pastures are really even and the health issues are a lot less.
I've noticed MYLO® has really increased our cows' fertility and conception rates, with data from our collars showing a higher heat index when they're on the feed supplement. Using Mylo® gives me more confidence in using sexed semen when joining my cows, while the increase in milk solids has also been a bonus.
We started using soil conditioner Great Land Plus® to escape the cost of urea fertiliser. Since applying Great Land Plus® to our paddocks, our farmers noticed a lot of clovers return – which we lost from using urea over the years. We have also noticed a dark green and healthy colour in our grass and pastures.
Our cows on MYLO®️ are calmer, milk production is better and we notice less mastitis.
Using MYLO® last year, I didn't have as much illness within my calf pens. As well as supplementing my dairy calves, heifers and beef with Mylo®, I used it on my bobby calves – which has historically been a problem area – and did not have as much illness in them compared to recent years. Within the first two days, I noticed the calves were eating more and they definitely gained weight.
MYLO® is a handy tool in our toolbox and works well for us in our calf-raising system. It keeps everything going and ensures we've got happy, healthy and energetic calves.
I believed in the product and I've been proven correct as we continued to see calves in better health and growing well!
Research and development is at the heart of what we do.
We're incredibly proud of the work we do in the research and development space. Our entire team shares a commitment to use science and innovation to improve farming practices and animal welfare across the globe.
Research partners
We work with a range of leading research institutes to prove the effectiveness of our products.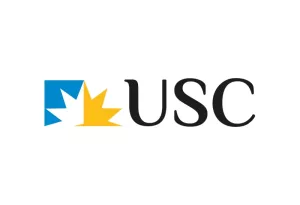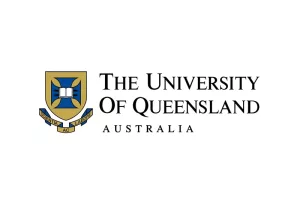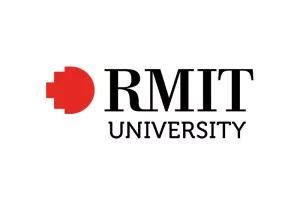 The latest research and trials